The BILT Project Kick-Off Conference
On 10-11 July 2019, representatives from UNEVOC Centres in sixteen countries as well as observers from Austria, France and Germany attended the BILT Kick-off conference, held at UNESCO-UNEVOC in Bonn. The fifty-one participants planned the next steps for BILT, defined outputs and confirmed focal points for the thematic BILT workshops.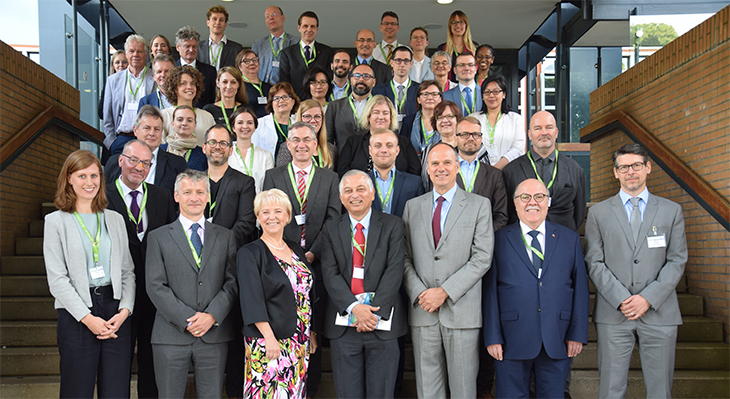 The BILT Kick-Off Conference targeted European UNEVOC Network members and selected European institutions. Most importantly, UNEVOC Centres who had been participating in the concept stage of BILT re-engaged in the project. Together with new participants, they identified and refined the challenges facing European TVET systems.
Kornelia Haugg, Director General of the Federal Ministry of Education, and Research (BMBF) delivered the opening speech along with Prof. Dr. Hubert Ertl, Head of Research and Vice-President of BIBB and Shyamal Majumdar, Head of UNESCO-UNEVOC International Centre.
Furthermore, João Santos, Directorate General for Employment, Social Affairs and Inclusion of the European Commission as well as Anthony Mann, Centre for Skills of the Organization for Economic Cooperation and Development (OECD), contributed keynote speeches on the European and Global VET perspective.
Within the subsequent working phase, participants discussed the following five thematic areas:
Digitalization/Industry 4.0,
Greening,
Entrepreneurship,
Migration,
New Qualifications and Competencies.
The goals of these discussions were to concretize outputs for the BILT work streams, confirm focal points and contributors, and tentatively plan thematic workshops, which initiate the collaborative work of UNEVOC Centres in the BILT project. The outcomes of each thematic discussion were later presented in plenary in order to identify additional UNEVOC Centres with a collaboration interest, gather additional input and assess the relevance of the proposed actions according to the key criteria for 'BILT actions': added value, transferability and impact on curricula.
The BILT thematic workshops, planned for October to December 2019, seek to analyze innovative practices, which address current challenges and present innovative solutions. UNEVOC Centres will deduct elements from the innovative practices, which are transferable to other UNEVOC Centres in Europe and later on to partners in Africa and Asia.