BILT Workshop on Digitalization/Industry 4.0
The first of five thematic workshops within the BILT project tackled current challenges of Digitalization/Industry 4.0 in TVET. It took place at Oslo Metropolitan University (OsloMet) in Norway on 02-03 October 2019. Experts from ten European countries presented and analyzed innovative practices in Digitalization and TVET.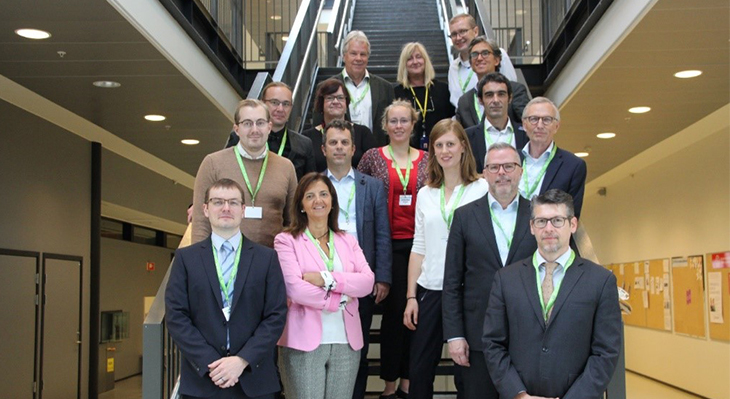 As technology has permeated the world of work and is changing the profile of jobs, the workshop aimed to ensure that VET remains relevant and up-to-date on digital skills. Experts from across Europe presented the following project and programme examples within two key issues. Further information concerning the examples can be found in the workshop summary reports (see download section).
Key Issue 1 - Engaging SMEs in the VET cycle:
Learning Factory, OsloMet, Norway
Catapult Centres, OsloMet, Norway
Campus des Métiers, TechnoCentre Henri Fabre, France
SIM Project - 4.0 Innovation Peer Learning for Companies, ISQ Academy, Portugal
Excellent Advanced Manufacturing 4.0, TKNIKA, Spain
Key Issue 2 - Teacher and Trainer Training & Teacher-Learner Interface:
21st Century Skills, CINOP, Netherlands
VR Glasses for Gardeners, SFIVET, Switzerland
LEGO Mindstorms (LEGO Education), OsloMet, Norway
Digitalization competition for students, IBW, Austria
VET 4.0, BMBWF, Austria
EQF Robot Operator/Robot Technician, Foundation Innove, Estonia
Beyond the digital skills themselves, the participants drew special attention to the need of establishing a better collaboration and building trust between the private sector and training institutions. Namely, improving partnerships was the key element of success in the cases presented in the workshop. Both stakeholders are closely connected and dependent on each other: on the demand side, the private sector informs TVET institutions of the latest developments in terms of skills needs; on the supply side, TVET institutions prepare professionals with relevant skills through modernized training and provide insights for those lagging behind on digitalization in the private sector.
About the project
The workshop on Digitalization/Industry 4.0 was the first of five within the BILT project, which will focus on the thematic areas of Greening, Digitalization/Industry 4.0, Entrepreneurship, Migration, and New Qualifications and Competencies. The BILT project aims to facilitate the exchange of experiences and peer learning across the European UNEVOC Network within these thematic work streams.