Securing the drinking water supply
Water is our most precious resource. Water supply engineering technicians process water from wells, rivers and lakes in order to ensure that drinking water is available to us at proper quality levels. Water is part of the critical infrastructure.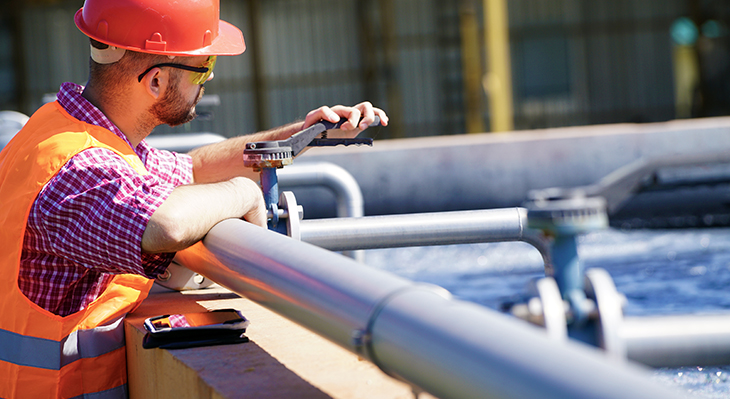 Water supply engineering technicians work at local government-owned and industrial water supply companies. They operate, monitor, inspect, maintain and repair the plants and facilities that are used for water extraction, treatment, pumping, storage and distribution. Their tasks include the following.
Monitoring, management and checking of operational processes
Taking and evaluation of samples
Laying pipelines
Assembly and dismantling of relevant plants and facilities
Documentation and evaluation of work and operational processes
Identifying operational malfunctions and reacting in an autonomous manner
The electrical engineering training that water supply engineering technicians receive enables them to work within their area of responsibility to carry out switching operations and repairs to electrical plants at waterworks. Once they have gained sufficient professional experience, water supply engineering technicians are able to pursue advanced training leading to the qualification of certified senior water specialist.
Water supply engineering technician is one of the environmental engineering occupations. This group also includes sewage engineering technician for recycling and waste management and pipe, sewer and industrial service technician. These four occupations have common core skills which are taught over a period of 15 months. Much has changed since this group of occupations emerged from the occupation of supply and disposal technician in 2002, especially with regard to digitalisation. Discussions are currently ongoing as to whether the occupations should be updated in order to bring them up to speed with regard to future requirements.