X
Sie verwenden einen veralteten Browser, mit dem nicht alle Inhalte des Internetauftritts www.bibb.de korrekt wiedergegeben werden können. Um unsere Seiten in Aussehen und Funktion in vollem Umfang nutzen zu können, empfehlen wir Ihnen, einen neueren Browser zu installieren.
The Federal Institute for Vocational Education and Training is an associate member of the Leibniz Research Alliance Science 2.0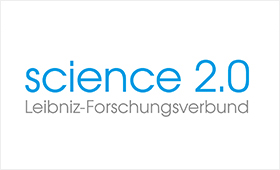 As part of the general meeting in November 2017, the BIBB was admitted as an associate member of the Leibniz Research Alliance Science 2.0.
Leibniz Research Alliance Science 2.0 examines the effects of science 2.0 on science and society. The aim is to be able to develop new areas of research and development which emerge as a result of the use of new, participative and collaborative internet-based technologies in all phases of the research and publication process. This focuses on the research priorities of "new working habits", "technological development" and "user behaviour research". Linked to this are the current developments with respect to the opening of the whole scientific process or parts of it ("Open Science").
In the course of its activities, the research oriented alliance – a combination of infrastructure facilities and research institutes of different disciplines which is unique in Europe – is building up a network of those stakeholders who are significantly influenced by Science 2.0. The overarching aim is to establish Science 2.0 as a new and transdisciplinary research discipline in the scientific community. To achieve this aim, the alliance advises political decision makers and research funding providers at a national and international level with respect to the creation and establishment of research funding programmes relating to Science 2.0 and Open Science as well as other related themes.
Publisher:

Federal Institute for Vocational Training (BIBB)
The President
Robert-Schuman-Platz 3 53175 Bonn

https://www.bibb.de
User data is collected from you whenever you visit this site. To find out how the Federal Institute for Vocational Education and Training (BIBB) handles your data and the purpose of processing your data please refer to our statement on data protection.