The current trend is for digital competence measurement
BIBB presents a systematic overview study
30/2019 | Bonn, 19.09.2019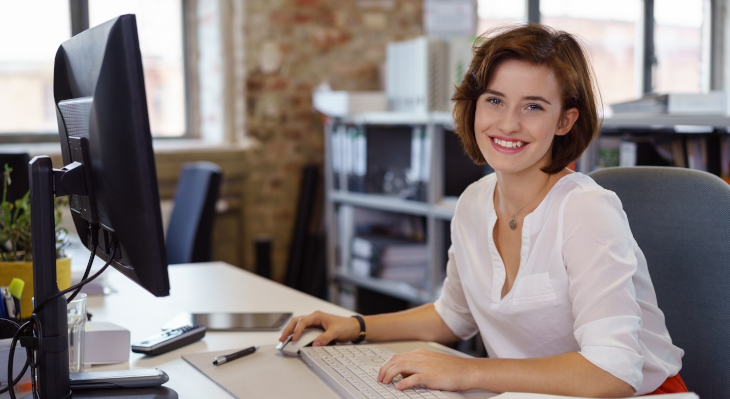 Digitalisation is opening up new opportunities for learning and testing within vocational education and training. This also applies when measuring the competencies of trainees. In this respect, research indicates a clear trend towards computer-based testing tools. This is the finding of the Federal Institute for Vocational Education and Training's (BIBB) literature-based overview study which has now been published and which, for the first time, offers a systematic insight into the methods developed in research for measuring competencies within vocational education and training in Germany.
The findings show that tests are available mainly for the training occupations of business manager, vehicle mechatronics technician and medical assistant. The testing tools are generally computer-based, have a high degree of standardization and take into account mainly specialist competencies followed by general competencies such as competencies in reading, mathematics and social communication competencies.
The study shows that while the development of computer-based testing procedures may be costly in terms of resources, their practical application has many benefits to offer. It would be possible, for example, to run testing for a large number of trainees based on the same standards. As a teaching and learning tool, computer-based competence tests might complement and support training practice and also identify specific training support requirements of trainees who are in the process of competence acquisition.
BIBB Research Director Prof. Dr. Hubert Ertl regards the study as an important contribution to the theme of digital competence measurement: "For the first time, this study now provides a good overview of this key issue for the future. For academia, it highlights where the gaps in research still exist. And for vocational education and training practice it illustrates the benefits which computer-based testing procedures have to offer."
The overview study was compiled as part of the academic support for the ASCOT+ (2019-2022) research and transfer initiative of the Federal Ministry of Education and Research (BMBF). The BIBB provided the academic support coordination of the initiative. ASCOT stands for "Technology-based Assessment of Skills and Competence in VET". The task of ASCOT + supported projects is to develop digital learning and measurement tools for selected competencies of trainees, and to trial their application nationwide in training practice. The projects are based on the findings of the ASCOT (2011-2015) research initiative as part of which some of the measurement tools available to date have been developed.
BIBB Academic Research Discussion Paper, issue 206, Britta Rüschoff: "Methods of competence assessment in initial vocational education and training in Germany". The publication can be downloaded free of charge on the BIBB website at https://www.bibb.de/veroeffentlichungen/de/publication/show/10485 (German only).
Further information is available at www.ascot-vet.net (German only).
Specimen copy requested if printed.