Information visits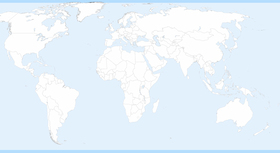 Dear partners and friends of BIBB,
due to the current Corona crisis we do not carry out information visits at BIBB for the time being.
We stand together with our partners around the world in the joint combat to contain the global COVID19 crisis and wish you and all of us full success in this effort.
Of course we are still accessible to you via email and phone and keep connected to you at distance.
We are already looking forward to the day we can welcome our guests and partners again to the Federal Institute for Vocational Education and Training.
The strategic objectives of the BIBB include reinforcing the public perception of the Institute as a competent and indispensable institution for developing German vocational education and training and further expanding its European and international activities.
For that reason the BIBB offers learning opportunities at the BIBB within the framework of information sessions or discussions for all interested national and international organisations, institutions, universities, schools and, in exceptional cases, individual visitors who have worked intensively in the field of vocational education and training. The content may range from an introduction to the institute or the dual system of vocational education and training in general to special technical or focal issues of vocational education and training.
Requests for visits of this kind are generally processed through the administrative department for Strategic Communication, Press and Public Relations. If a specific appointment is subsequently arranged, the press office will ensure the efficient, quality-assured and customer-oriented execution of the information session.