Editorial meeting: the International Handbook
The editors of the International Handbook of Vocational Education and Training (IHVET) convened for a meeting at BIBB on 16 April. Future country studies and those currently being prepared were discussed. The agenda also included preparations for the 25th anniversary of the IHVET in 2020.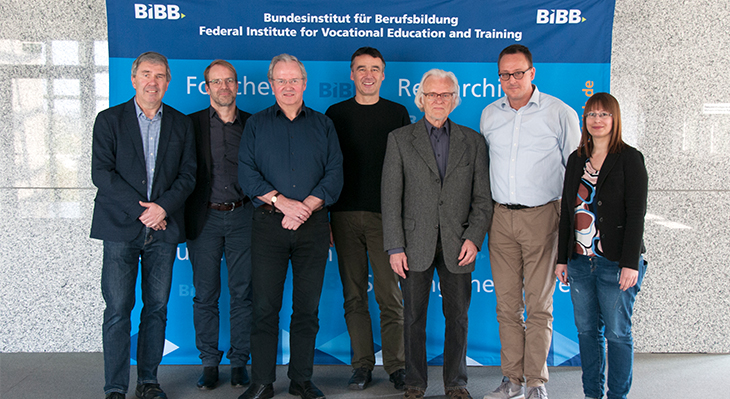 Three country studies for Thailand, India and Mexico were published in 2018 as part of the BIBB series "International Handbook of Vocational Education and Training" (IHVET). At their meeting on 16 April 2019, the editors discussed the 20 country studies which are being drawn up at the moment, including on Greece and Austria. Ideas were also exchanged on future studies.
English language translations of individual country studies were a further topic that was addressed at the meeting. The 50th volume of the IHVET, which was published in January 2019 and focuses on India, was the first to appear in English. It is scheduled to be followed by a second study on Mexico, which is scheduled for publication in the autumn of 2019.
The International Handbook of Vocational Education and Training has been in existence since 1995. In German speaking countries, it is considered to be a standard practice-related reference work for comparative vocational education and training research. The studies provide an insight into the general socio-economic conditions and educational policy competencies of each country from a VET perspective.
The next editorial meeting will take place in the spring of 2020.