BIBB continues advisory in the SCHOOLPLATE project
15.06.2021
The results of the prior exploratory phase form the basis for the realization of initial and continuing vocational education and training offers for the Thai electroplating industry under the leadership of Fraunhofer IPA. BIBB was commissioned with the process evaluation of the project.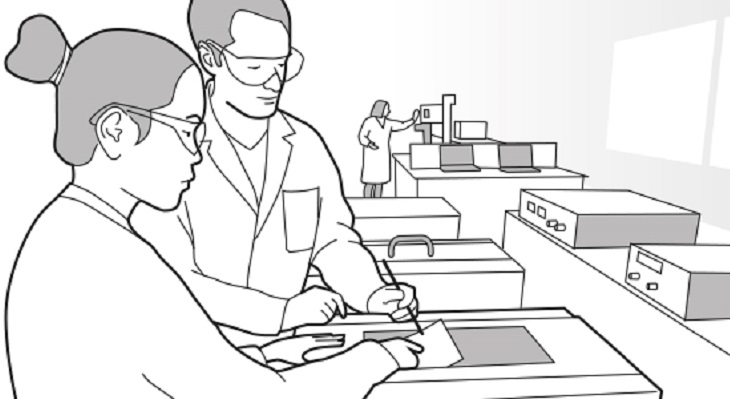 Following the one-year exploratory phase, the implementation phase of the SCHOOLPLATE project started in January 2021 and will be funded by the BMBF from the German side until March 2023. During this period, the project concept developed in the exploratory phase for the development and piloting of further training courses for the Thai electroplating industry is to be implemented. Furthermore, the project in cooperation with the Ministry of Education in Thailand will develop training courses for vocational school personnel to improve the quality of school-based TVET offers in the field of electroplating.
The development of training offers is based on systematic qualification needs analysis
The results of a qualification needs analysis of the Thai electroplating industry in 2020 indicate that a majority of employees who usually get trained on-the-job have qualification deficits. The potential target group for further training is around one-third of the industry's workforce: these either perform routine tasks requiring advanced technical skills and competencies, or are responsible for complex work processes requiring broad technical knowledge and expertise. Projections indicate that approximately 20,000 employees in the middle and higher qualification segment work in the electroplating industry nationwide.
The goal is to build a nationally recognized industry-led training program
The project thus lays the foundation for the development of a comprehensive training program for employees. Training modules will be developed over the coming years in cooperation with the project partners, the electroplating industry association TEPNET and the partners from academia and science, the Metallurgy and Materials Science Research Institute (MMRI) of Chulalongkorn University in Bangkok and the Fraunhofer Institute for Process Engineering and Automation (IPA) in Stuttgart.
The objective of the process evaluation in the responsibility of BIBB is to analyze the relevance of the training offers to be piloted during the project period and to provide recommendations for the further design and content development of the training program.
In cooperation with the state-run Thailand Professional Qualification Institute (TPQI), the industry-led program will also be aligned with national professional qualification standards. This is intended to enable employees to have their skills certified by taking examinations. Nationally recognized qualifications increasingly play an important role in the placement and recruitment of qualified employees in Thailand.