Evaluation of the Service Centre for Professional Recognition (ZSBA)
In January 2023, BIBB completed the evaluation of the Service Centre for Professional Recognition (ZSBA). Since 2020 the ZSBA has been offering advice to skilled workers living abroad for obtaining recognition for their qualifications.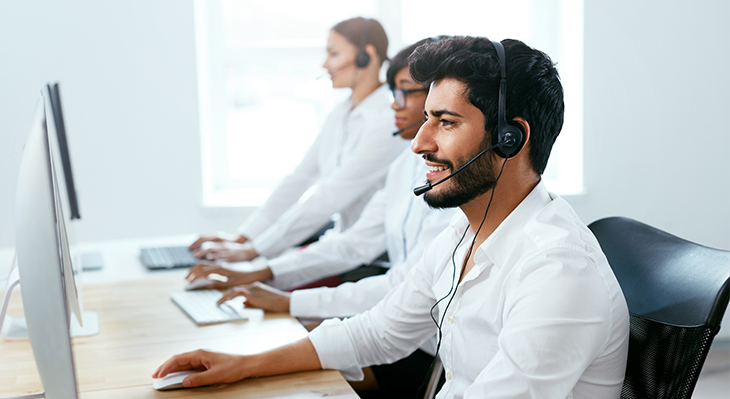 Evaluation Project
On 1 February 2020, the Service Center for Professional Recognition (ZSBA) commenced operations for an initial term of four years. The ZSBA acts as a back-up measure to the Skilled Immigration Act. It provides advice and support on the recognition of professional and vocational qualifications to skilled workers living abroad who wish to work in Germany. The aim is to make the recognition procedure more transparent and efficient for skilled workers whilst also reducing the burden on the competent bodies which are responsible for professional recognition in Germany.
Now that this service has been in existence for some two and a half years, the Federal Institute for Vocational Education and Training has used individual data from the ZSBA and its own quantitative and qualitative surveys of persons receiving guidance, of advisors, of staff from the competent bodies and of other participants to carry out an investigation into the extent to which these goals have been achieved.
Evaluation Report
On 26 January 2023, the BIBB submitted its report on the evaluation. The Evaluation Report documents that the ZSBA has supported just under 10,000 persons during this period. Most are from third countries and have frequently completed training in healthcare or technical occupations. The majority express their satisfaction with the service offered by the ZSBA. The ZSBA has established itself as a new stakeholder. It fills a gap in the guidance process and is already being used by the bulk of the competent bodies. The report also describes potential for improvement and includes recommendations in areas such as native speaker guidance, visibility, and distribution of skilled workers across Germany.
Download the Evaluation Report, free of charge (in German language):
www.bibb.de/ZSBA-Evaluationsbericht